Numbers in the Wing
There are currently 577 butterflies representing 48 different Species in the Wing!
Since the beginning of the year, 153 butterflies have been released in the Wing!
There's only one Salamis anacardii in the wing right now. Try to find it!
Nathan's Notes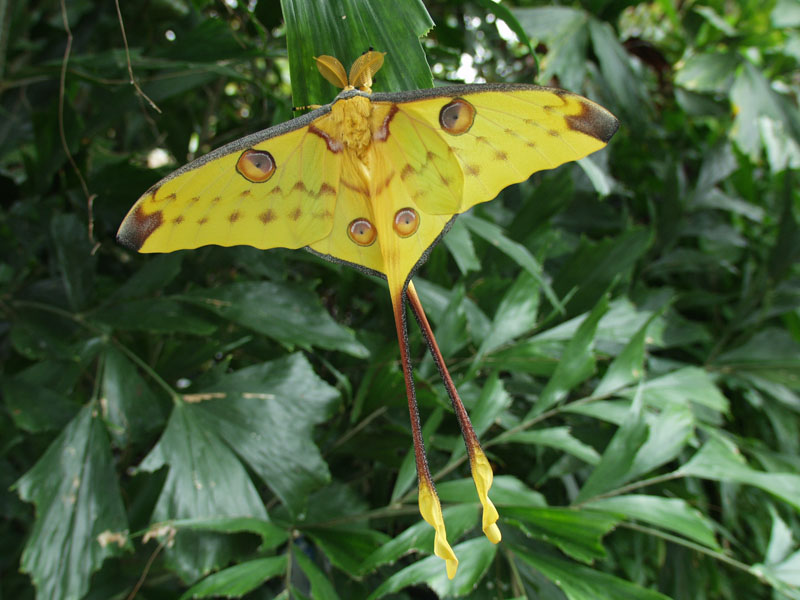 ​
Two uncommon and a first timer, In the Christina Reiman
Butterfly Wing this month we have some really fun species you might get a
chance to see.  New Guinea Birdwing (Ornithoptera priamas) hasn't been
flow in the Wing since 2015,  Madagascar Moon Moth (Argema mittrei) only
time they were in the wing was in 2008 and Madagascar Giant Swallowtail (Papilio
antenor) has never been flown at Reiman Gardens before.  There are always
impressive butterflies in the Wing but these three are pretty spectacular and
to potential have the group in there all at one time might be worth a visit
this month.