Numbers in the Wing
There are currently 526 butterflies representing 59 different Species in the Wing!
Since the beginning of the year, 1476 butterflies have been released in the Wing!
There's only one Papilio torquatus in the wing right now. Try to find it!
Nathan's Notes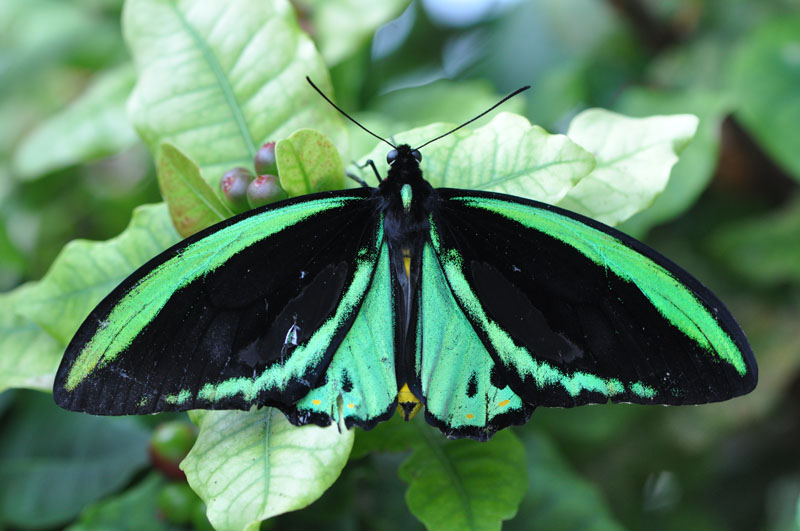 ​
While releasing new butterflies in the Christina Reiman
Butterfly Wing one afternoon, I was fortunate enough to witness a pair of New
Guinea Birdwings (Ornithoptera priamus) going through a courtship
flight.  The aerial display of these two, truly impressive individuals,
were putting on totally mesmerized me and I found myself siting on one of the
bench just watching in awe as they moved through the air in their precisely
coordinated dance. I am in the Butterfly Wing almost daily and have been for
the last fifteen years and still the beauty and wonder of the space never gets
boring.  Winter is a great time to come out and visit the butterflies,
they don't know it is cold outside and maybe just for a moment they can help
you forget it is as well.